Every time I meet a friend for coffee, I feel like I have another unbelievable story to tell about this place. Because when we say that we love our churches, our team, and our products, it isn't just some feel-good slogan; it's our culture and identity.
The love around here is outrageous. Retreat Week is just one example of how that love is lived out in the life of our company.
Four times a year, our many remote team members come to the office for the week to collaborate and connect in person. Our last remote week of the year is Retreat Week, where we get extra opportunities for fun and fellowship. The first part of this Retreat Week was like a normal remote week but with an extra dose of year-end celebration.
We heard from people who did a Servecation this year, taking five extra vacation days to care for people in places like Guatemala, Uganda, and Houston.
We had a movie night and a game night. If you ever want to discover board games you've never heard of, just talk to a Planning Center developer.
We previewed a new overview video about a product very close to my heart, Registrations.
And of course, we recapped 2017 and talked about what's on the horizon for our apps — and the churches we love — in the year to come.
There was much eating, much coffee, and many games of jungle pong, per the usual when we fly in from around the country to spend the week together.
Then it got real. Since I started at Planning Center, I've heard many tales of retreat weeks of yore. On Thursday, I found out what the hype was about as all 64 of us climbed aboard the buses — yes, it now takes two buses to take us anywhere — and headed north for a star-studded weekend in Hollywood.
Before landing in La La Land, we stopped at the Irvine Spectrum to answer an important physics question: How can you have outdoor ice skating in Orange County? While some of us investigated that mystery, others rode the ferris wheel, played arcade games, shopped for holiday sweaters, and procured gifts for friends and family back home.
We reconvened at Paul Martin's to eat what we all agreed were some of the best steaks we've had. (I hear that they had other things on the menu — like chicken? and maybe salmon? — but that's mere legend for all I know because I saw none of it.) After dinner, the bus retrieved our crew and zipped us up to the swanky Loews Hotel in the heart of Hollywood & Highland. Somehow, I was the lucky recipient of a room on the top floor, and let's just say the view was not bad.
The next morning, we kicked off our day of Hollywood tourism with a guided tour of the Dolby Theatre, home to the Academy Awards and a variety of other shows, ceremonies, and premieres. After our rockstar tour guide gave us the dirt on the best picture announcement debacle of 2017, we headed to lunch at The Federal Bar and enjoyed a fantastic performance by the improv actors (with cameo appearances by some of our own employees) at ComedySportz.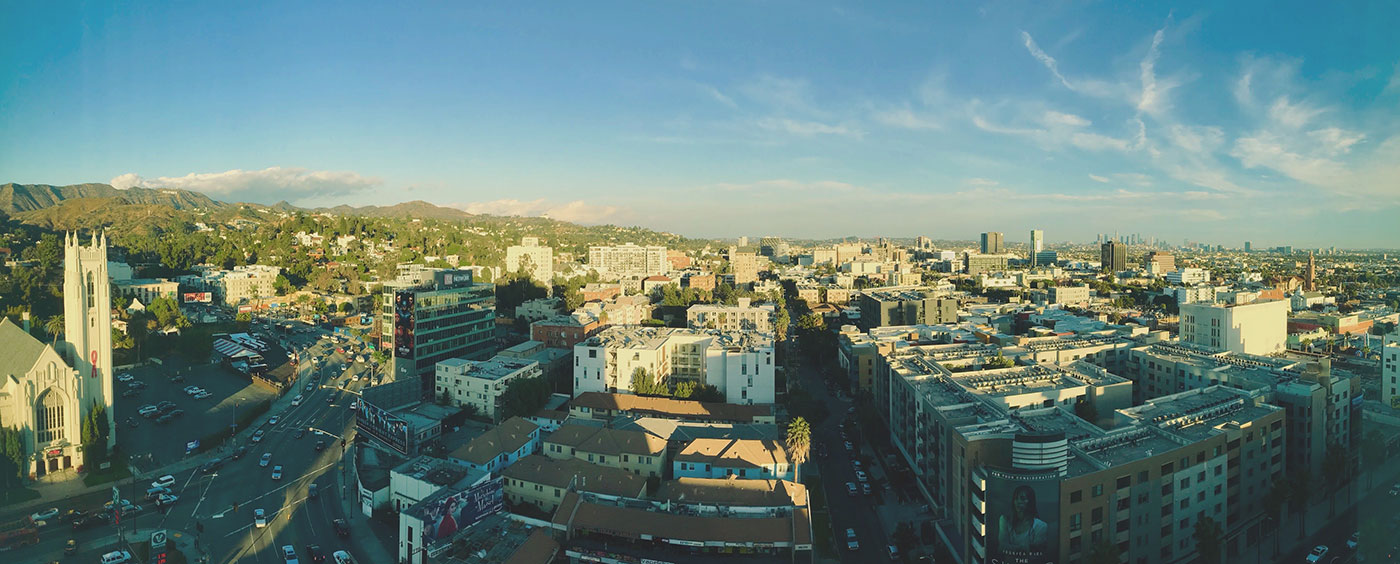 Now, what trip to LA would be complete without a celebrity sighting? We started our evening with team selfies along the Walk of Fame and then got our selfies with the real stars — at Madame Tussauds wax museum, of course.
From laying down a track with Demi Lovato to dinner on the rooftop to an exceptionally creepy figure of Betty White, the iconic gallery did not disappoint.
It's hard to believe I've been a part of this team for only seven months. I cannot imagine doing anything else, anywhere else, with anyone else. As a remote employee, being with our whole team in the Carlsbad office reminds me of how much our work matters and how invested our people are in our work. My first Retreat Week was especially significant, giving me the opportunity to connect more deeply and authentically with these coworkers I get to call friends.
I've never done work so meaningful while having so much fun. It's a privilege to be here, and I'm looking forward to what 2018 brings.