Today we've added some new forecasting tools in Planning Center Giving! Now, it's easy to see how much money you'll receive this month if everyone who has set up a recurring donation actually follows through.
Even though it's simple math, getting these numbers by hand can be tricky. Some months have five Sundays. Some donors have recurring donations on hold until a specific date. These new forecast numbers take all of that into account so you don't have to.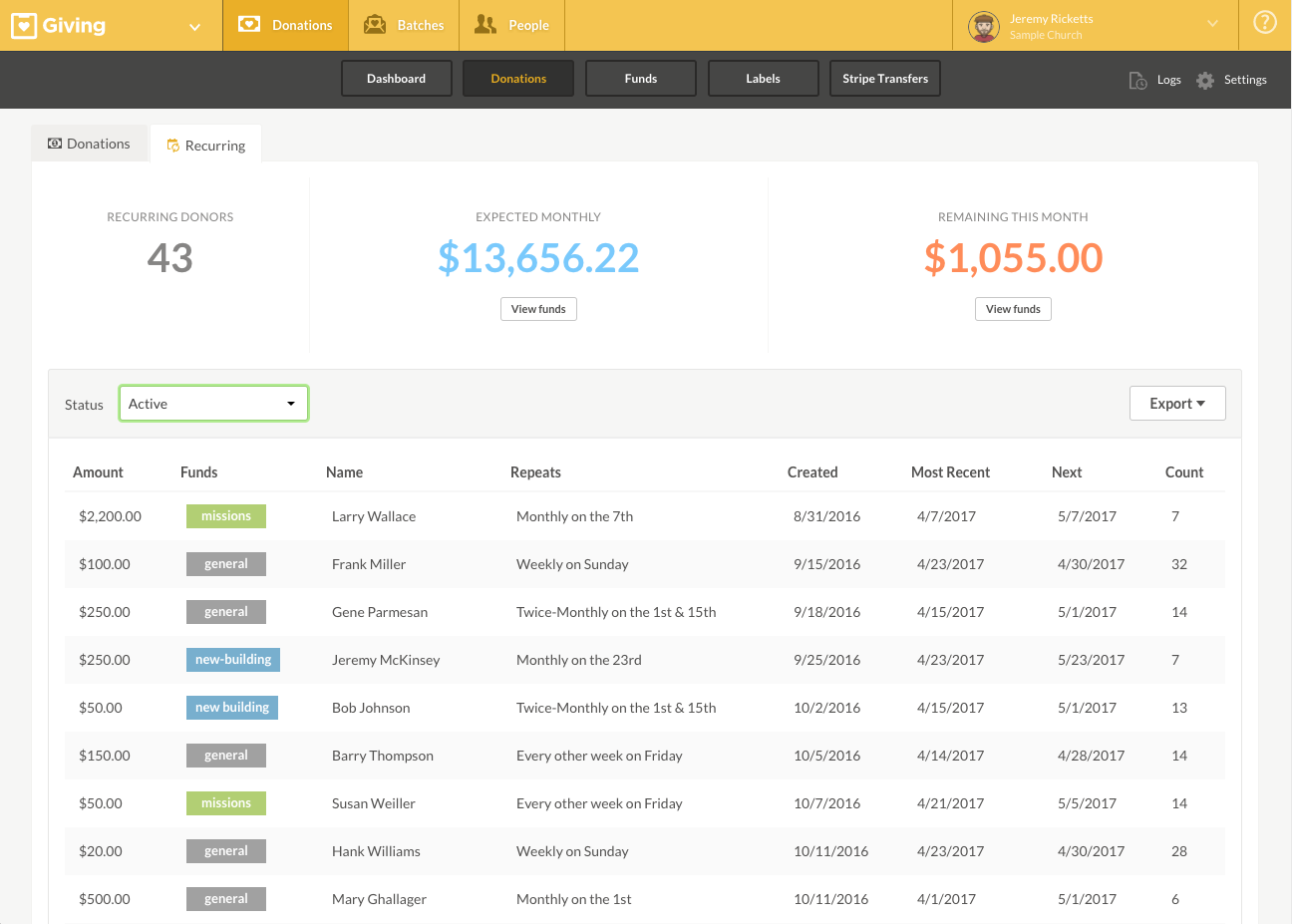 The View Funds buttons will, of course, show you the breakdown by fund. The Export button will let you export this data as a CSV file or a print-friendly view. The default Status selection has been changed to "Active" (since those are probably the numbers you care about most).
Happy budgeting!
~ Team Giving