With Registrations, you can use assignments to get your event attendees where they need to be, whether that's a bus, cabin, classroom, table, or anything in between.

But here we are, in a season when we would normally be assigning middle school campers to cabins and placing kids into classrooms for VBS—and the only kids we can assign are the ones in our house, and their bedroom is both their cabin and classroom.

Even though your summer plans may be in limbo, we still prioritized some major updates to the assignments feature to help you better organize your near-term virtual events, like classes and prayer groups — and when the time comes, you can use them for your camps, retreats, and VBS too.
Sometimes you're hosting a conference for hundreds of people; other times you're planning a dinner for a couple dozen. We redesigned assignments from the ground up so that it works just as well for your women's retreat as it does for your leadership meeting. You'll also notice that it looks and feels more like the rest of Registrations, making it easier to get started if you're new to assignments.
Live search for attendees and areas
Let's say Lindsay just registered and you know she wants to be in the 7 a.m. prayer group—type her name into the live search to add her to the group.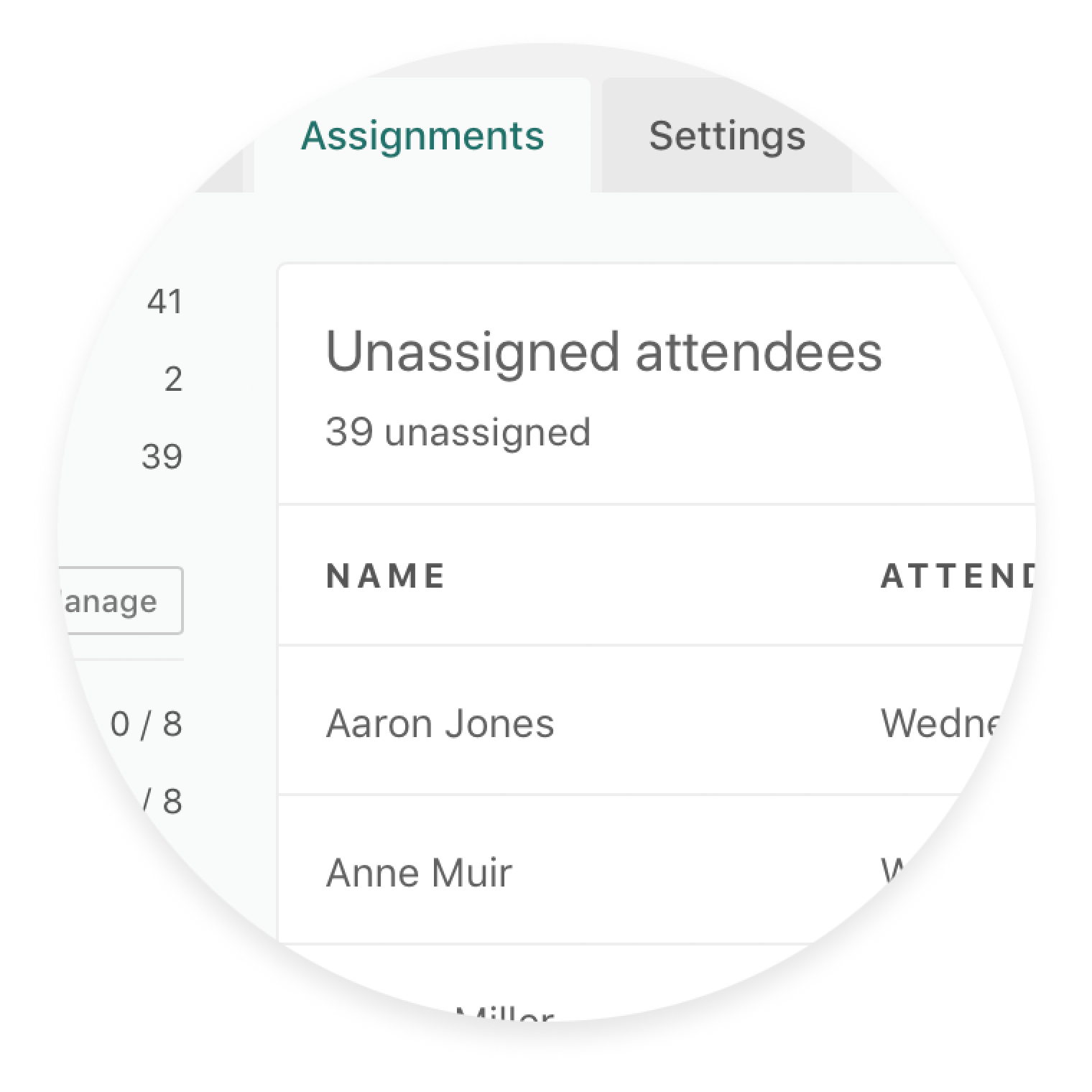 Organize attendees faster
Do you have a handful of people who haven't been placed in groups yet? See a list of only unassigned attendees and assign them from there!
Adapt to growing events
You planned to have four discussion groups for your class, but now you need eight — add and rearrange groups as you go.
Leverage attendee types
In addition to age, grade, and gender, you can now automatically assign people based on attendee type.
Auto-assign attendees two ways
If you have thirty class attendees and five discussion groups available, would you rather have three groups of ten or five groups of six? Now you can choose! Use waterfall auto-assignments to fill groups to set capacity, or use balanced auto-assignments to distribute attendees evenly.
We know the state of events is constantly shifting—but we hope these updates make your event planning easier, whether that's for virtual events now or in-person events later.
❤️ Team Registrations