The heart of Workflows is connection—everything about the feature is designed to support strong communication through follow up.
We've noticed email is one of the most common ways churches like to reach out to people, which is why you can email individuals directly from workflow cards. But sometimes, you don't need to write everyone a personal email, you just need to send the exact same message to multiple people in your workflow.
Until today, the only way to send mass emails to people in workflows has been through some inconvenient workarounds. But now, you can contact multiple people in your workflow using our new bulk email action.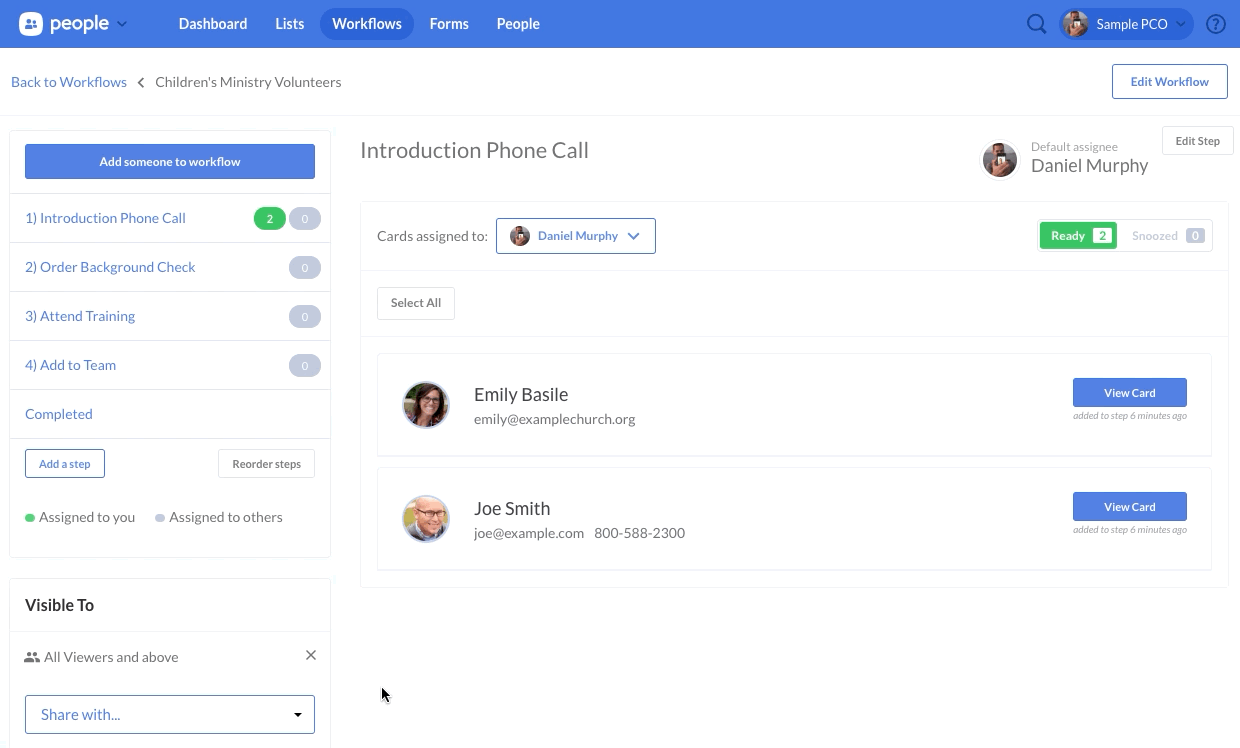 Select the people you want to contact, click the email button, and start writing! If you want to reuse an email later, you can turn it into a template; and if you have any existing templates you want to use, you can select one from the template dropdown in the email window.
Hopefully, you and your team can use this new bulk email action to be even more efficient in moving people through your workflows!
Keep doing good work,
Team People