Give the people what they want
Okay! We hear you loud and clear. You like Resources on the web but you'd really like a true iOS application. Something you can download. Something with an icon.
The Planning Center Resources iOS App for iPhone and iPad is now available in the App Store. Yep, it's free!
An Enhanced iOS Experience
There are a few advantages to using the Resources iOS application over the standard mobile website view: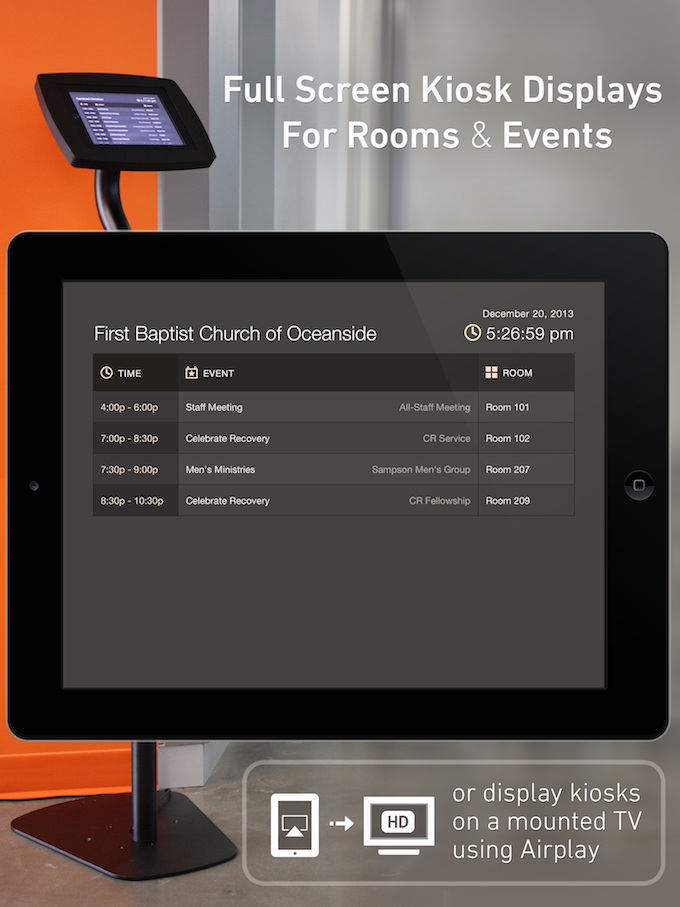 Full-screen kiosks for iPad
The kiosk views in the iOS app have no web browser cruft (URL bar, back button, bookmark button, etc.) That means they are truly full-screen and perfect for an iPad display or sharing to a TV via AirPlay.
Mobile report sharing
Now you can view reports on the go or download PDFs to share or save using familiar iOS7 controls.
Native calendar subscriptions
Subscribe to any calendar feed in Resources with a single tap. You'll be able to take advantage of native iOS features like Notification Center and event reminders.
Download the app, give it a spin, and let us know what you think!
What about Android or Windows phones?
Resources has always been available as a web-based application. Just direct your device's web browser to http://resources.planningcenteronline.com and log in! There's nothing to install and most of the functionality is the same.
Here's to a stupendous 2014!
Resources is almost 7 months old now. We've made lots of enhancements and we've learned where you'd like to see improvement. We look forward to releasing more features you're asking for in the coming year.
Happy tapping!
~ Jeremy & the Resources Crew